With more than 16 million visitors a year, Miami is a city that captures the interest of many travelers. Its sunshine, beaches, trendy neighborhoods, art galleries and thrift shops are all growing in popularity. Thanks to the cheap flights of the French bee company, Miami is also becoming a very accessible destination. Here, for travelers who are convinced of the idea of ​​spending their next vacation in this Florida city, 5 tips for traveling to Miami!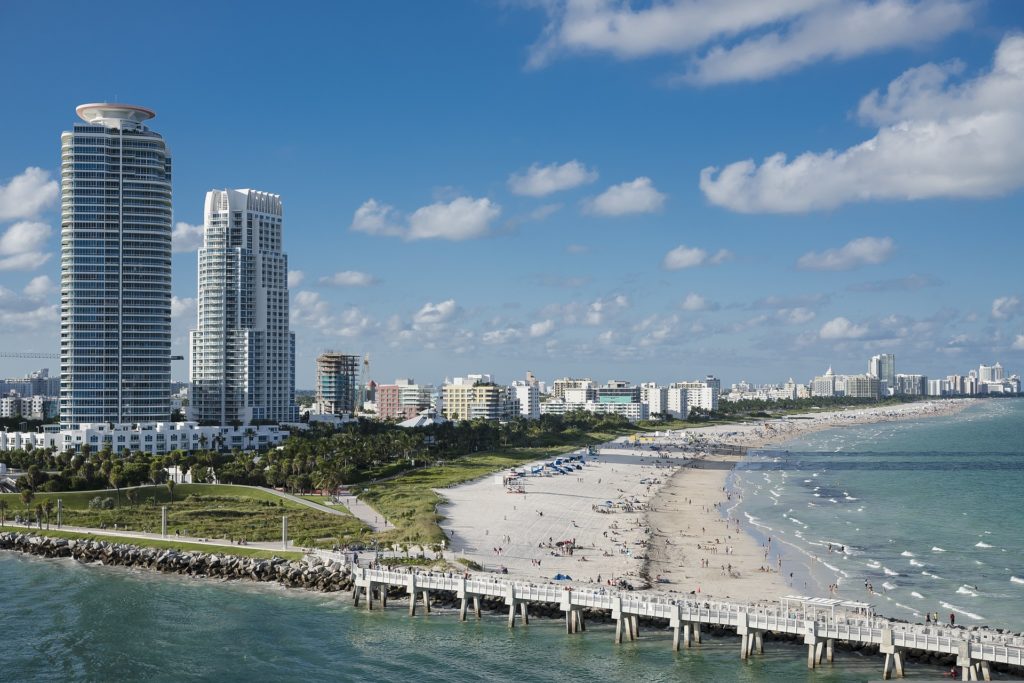 1 – Passport and Visa
To travel to the United States for less than 3 months, you must first anticipate the administrative procedures.
In addition to a biometric passport, you must have the ESTA. This is an application for authorization to enter United States territory. You must fill out an online form called ESTA. The delivery time is usually 72 hours. The cost is $14. I describe in this article how to get the ESTA. This document makes it possible to waive a visa.
2 – The best time to travel to Miami
Miami is a city that offers its visitors a mild and pleasant climate all year round. In winter it takes an average of 20 degrees. In summer the temperatures are usually around 25 degrees. In general, the best time to travel to Miami is from December to April.
The rainy season is mainly from August to October. The climate is therefore humid. There are hurricanes in Florida at this time of year.
Regardless of the period you choose, you can swim in Florida all year round!
It is therefore advisable to pack light clothing in your suitcase: shorts, t-shirt, flip-flops, bathing suits. As well as elegant clothes if you want to go out in the evening. It is also necessary to provide clothing to cover yourself in air-conditioned rooms.
3 – Find a flight and accommodation at an attractive price
looking for one Miami flight Low price ? It is possible ! First of all, by going to a cheap company like French Bee. For example, in the low season it is quite easy to find a price as low as 200 euros.
In terms of accommodation, an average budget of around €600 is required for 8 nights. Prices can increase quickly depending on the status of the hotel.
4 – Travel cheaply
Travelers staying in Miami throughout their stay can use public transportation. The price of the bus ticket is $2.25.
Trolley and Metromover are free and widely used.
For those wishing to travel outside of Miami, car rental is a common practice. It is better to book in advance to take advantage of cheap prices and have time to prepare and obtain your international driver's license.
5 – Offer private health insurance
Because medical expenses can be very expensive in the United States, it is important to obtain medical insurance before you travel. There are several offers online, at very affordable prices.