Elon Musk said goodbye to the first prototype of the Hyperloop tunnel. Almost 4 years after its construction, the billionaire's crazy project, which stretched over a kilometer, will finally give way to a parking lot.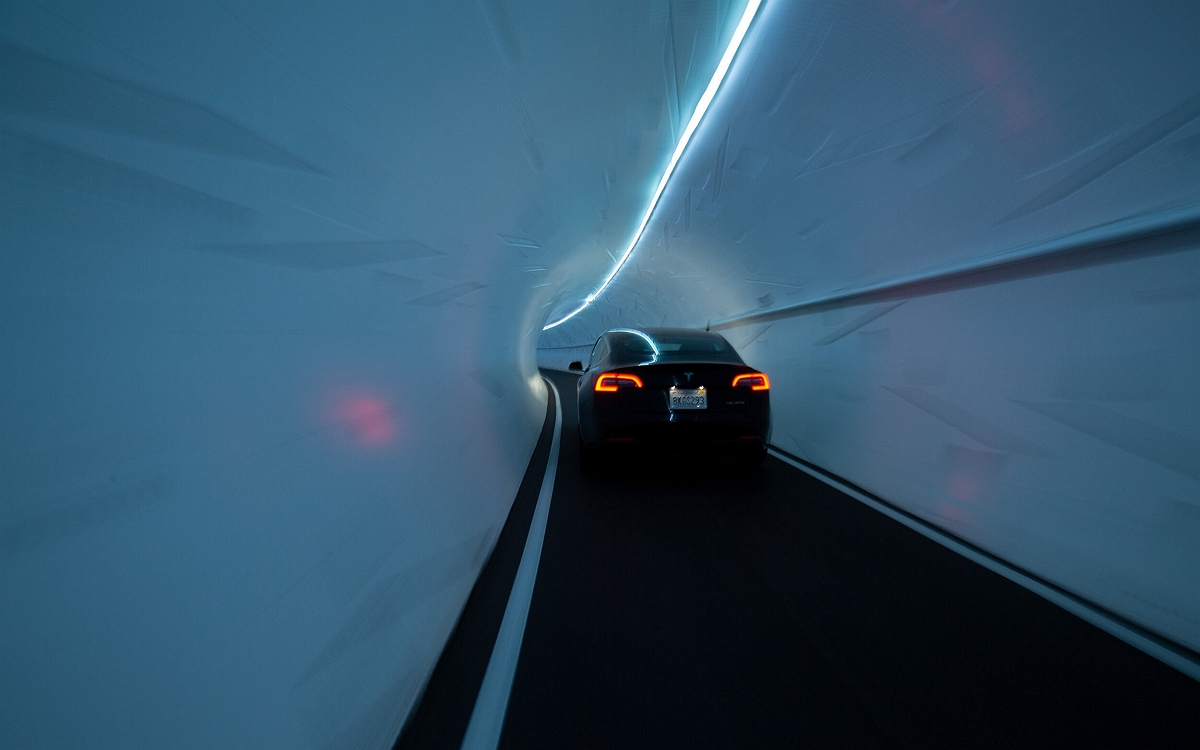 Bloomberg reports that the white steel tube, about a mile long, ran along Jack Northrop Avenue near SpaceX's headquarters in Hawthorne, California dismantled and replaced by employee parking spaces. As a reminder, the latter was presented for the first time in 2018 and promised to revolutionize transport.
For those who remember, Project Hyperloop is an entirely theoretical form of transportation known as the " fifth means of transport and who promised to change the way people move around the world. In fact, the Hyperloop originally promised to enable high-speed intercity travel through vacuum-packed underground tunnels.
The tunnel will be replaced with a parking lot for SpaceX employees
The white tube outside, where many competitions were held between students from all over the world, has probably already been dismantled. However, Elon Musk will also transform his myth Prototype of the Hyperloop, the famous tunnel that was about 1.5 km long and 3.6 m wide. It was near Hawthorne Municipal Airport, just outside of Los Angeles, and will soon be converted into a parking lot for SpaceX employees.
With the help of Musk-owned Boring Company, which he says can dig tunnels faster and more efficiently than existing technology, the system promised it could carries passengers from San Francisco to Los Angeles in just 30 minutes. However, after realizing the huge production costs, SpaceX eventually scaled back its plans.
The Boring Company's first real tunnel is just 1.3 miles long and cost $49 million to build. The latter houses only human-powered Tesla vehicles and runs from one end of the Las Vegas Convention Center to the other.. We were also able to determine that the latter was not yet fully developed, since small plugs had formed during the first demonstration at CES 2022.