A first visit to the Auvergne finally made it! I had the opportunity to discover the natural and grandiose territory of the Puy-de-Dôme in August. It is an ideal destination for a relaxing family holiday. In this article I share with you my travel diary in Auvergne and practical advice for organizing your holiday there.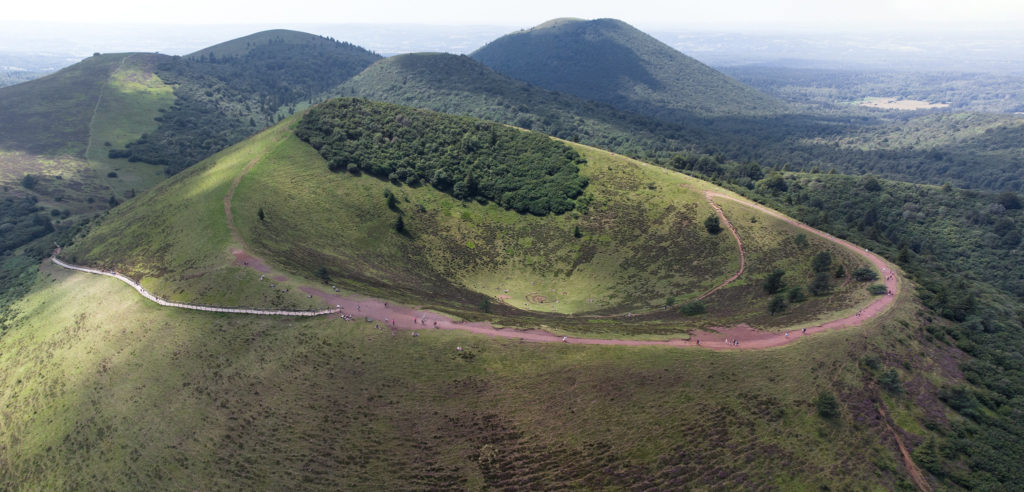 My trip to Auvergne, in the Puy-de-Dôme, in 2 days
Two days is very short! That's why we organized our stay around two main activities in Auvergne: the Parc Animalier d'Auvergne and Vulcania.
First of all, the Parc Animalier d'Auvergne in Ardes was a great discovery. We had a great family time and met the animals.
This zoological park stands out from the rest for two main reasons. First, the possible passages in the animal enclosures (lemurs, sikas, chamois, ibexes). Then for the sympathy and the availability of the animators. They come to visitors to give practical information such as the name or age of the animal. The park also has many other qualities: visibility of the animals, cleanliness, infrastructure…
The park communicates about vulnerable areas and encourages visitor engagement with the cause.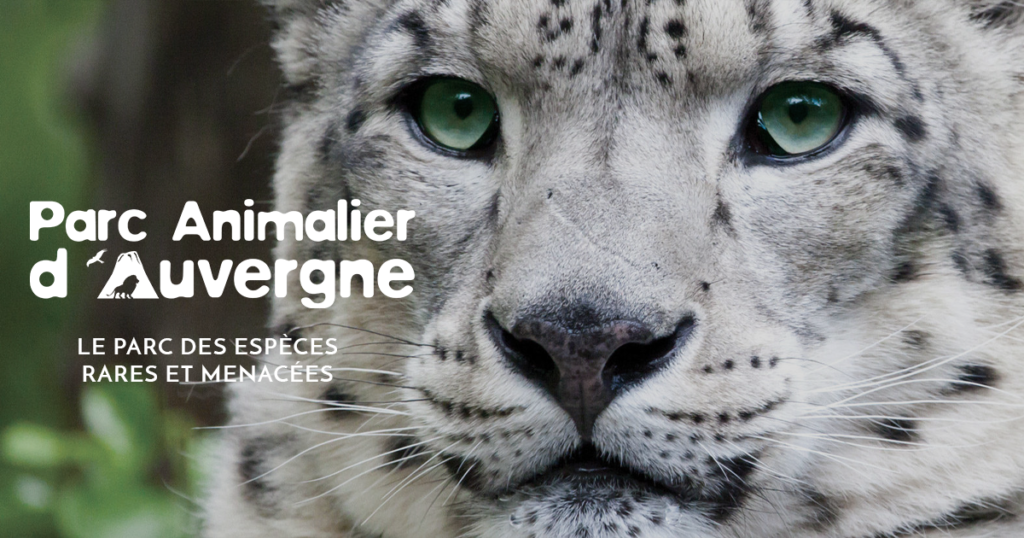 Finally, we also chose Vulcania based in Saint-Ours. The theme of this park is very interesting. The activities are immersive and varied. This sensitizes young and old to nature, especially volcanoes, natural phenomena and the earth in space.
However, due to lack of time and also because of the young age of our daughter (soon to be 3 years old), we were not able to enjoy the park as much as we would have liked. In mid-August there is a certain waiting time before certain activities can be accessed.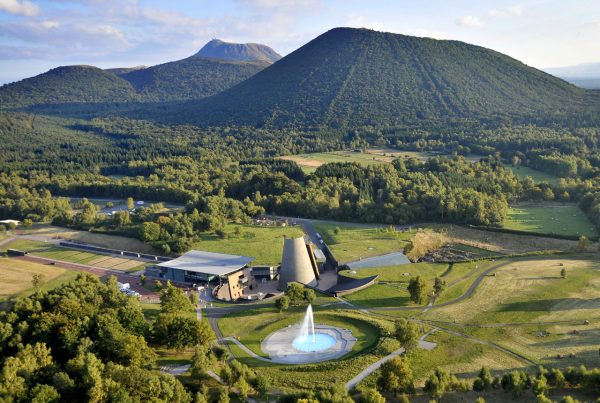 Of course, Auvergne is not limited to these two main attractions. We had the opportunity to observe very beautiful landscapes consisting of vast forests and dormant volcanoes. We still have many very beautiful places to discover on a future trip to Auvergne: the city of Clermont-Ferrand, the Puy Pariou, Montpeyroux, the Massif du Sancy, Lake Chambon, the Vichy springs, the Puy-en-Velay etc.
Auvergne is a budget destination, ideal for organizing a cheap holiday. The welcome is warm. There is no reason to hesitate in choosing this place to escape for a few days…
3 practical tips for organizing your holiday in Auvergne
Choose your accommodation well
The range of accommodation in Auvergne is quite developed. There is something for everyone: camping, hotel, rental, bed and breakfast, etc. Ideally, therefore, choose accommodation based on your expectations (infrastructure, price, entertainment, comfort, etc.).
To make the most of nature, entertainment and at an attractive price, camping is often one of the best options. One of the most famous campsites is Le Pré Bas. This Campsite Auvergne 5-star hotel is located on the banks of Lake Chambon, at the foot of the Sancy massif. It consists of 114 rental accommodations and 66 campsites. It has several leisure areas: a swimming pool, a water park, a care center. The main activities close to the campsite include hiking, swimming in Lake Chambon and exploring Vulcania Park.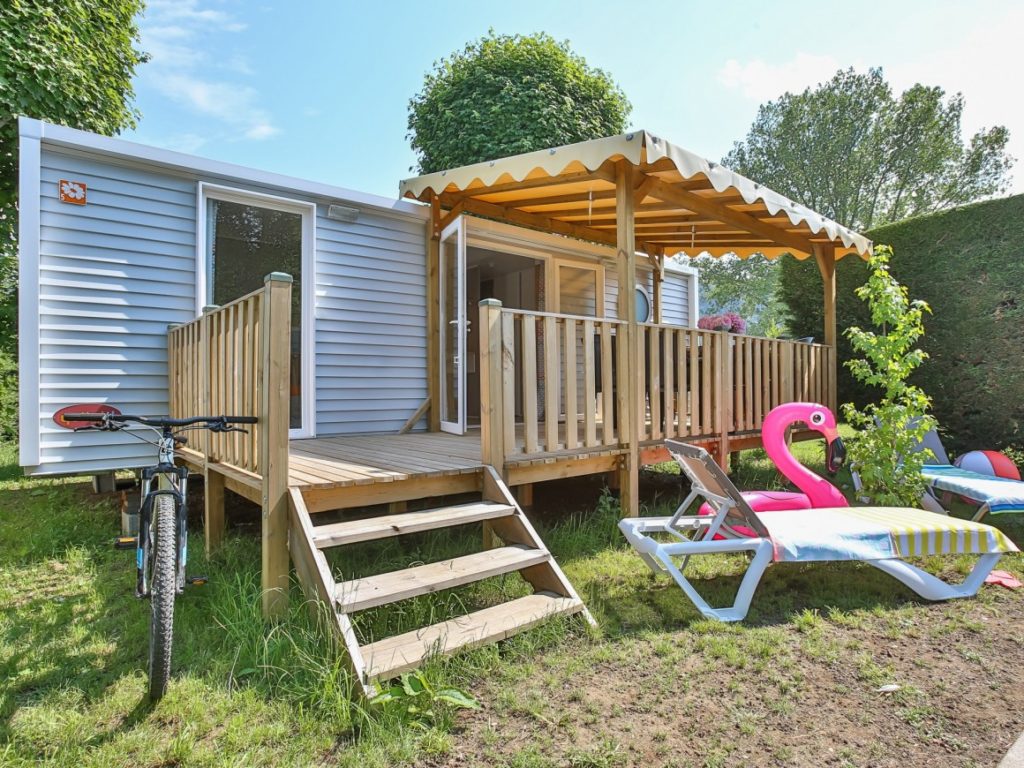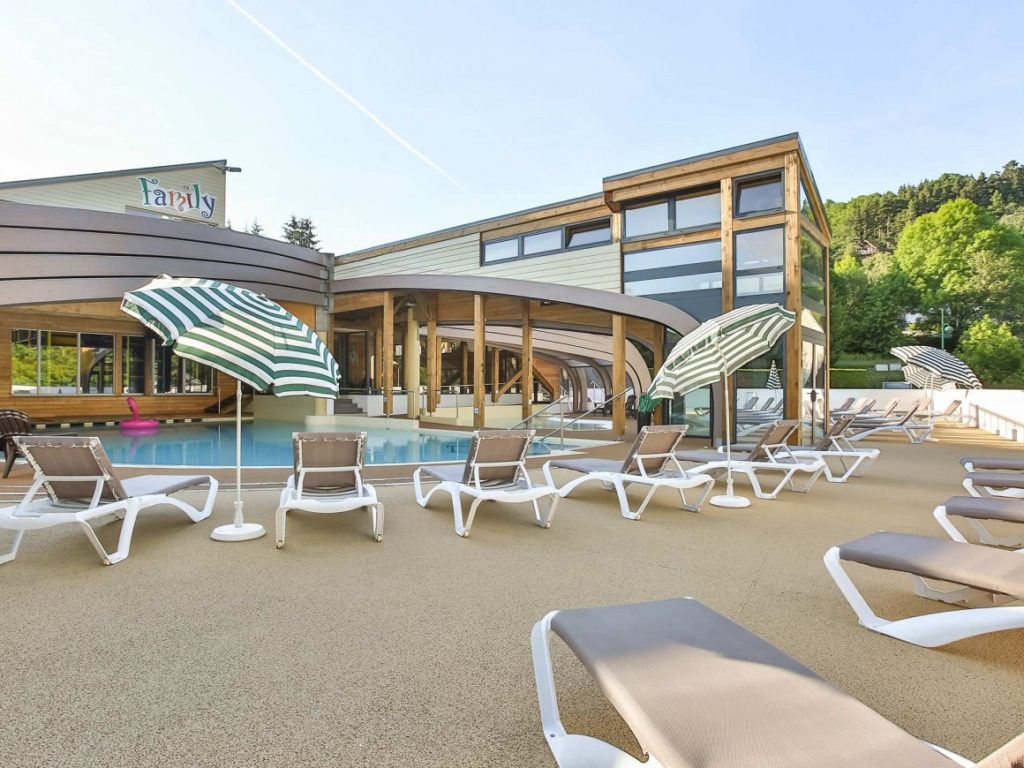 Le Pré Bas is a yellow campsite! town, village. This network offers quality campsites in France, Spain and Portugal. And that both by the sea, in the middle of nature, on the lake shore or in the mountains. Yellow! Village is committed to ensuring families have everything they need for a successful vacation. The presence of swimming pools, children's clubs, sports activities and evening entertainment are ideal for keeping beautiful memories of your vacation. Finally, the accommodations are diversified (cottage, mobile home, tent, chalet).
Provide suitable means of transport
In order to enjoy the magnificent natural spaces of Auvergne, it is advisable to have a suitable vehicle at your disposal. A car, a motorcycle, a mobile home, in short, any vehicle that allows you to move freely.
Finally, for those who prefer to stay in the city, note that from Clermont-Ferrand you can take the TER that goes to the main cities. Notably Issoire, Brioude, Puy-en-Velay, Aurillac, Riom, Montluçon.
Choose the best travel time
The Auvergne can of course be visited all year round! However, the months of June to September are the most favorable for enjoying beautiful sunshine.
In general, winter is cold but not very humid. Snowfall is common. Precipitation cannot be ruled out in early spring. Temperatures get hot in June and throughout the summer. Autumn is often cool and wet, then temperatures start to drop from November.
It should also be borne in mind that the climate in Auvergne varies from department to department.
And you, have you ever been to Auvergne? Feel free to share your feedback in the comments!